Birth Announcements
Welcome to the world, babies! (And the Colclasure clan!)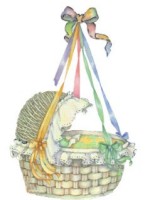 Laurie Ruby Colclasure was born July 12, 2004.
She is the 4th child of Neal Colclasure, Jr. and Shannah Taft Colclasure.
They have three sons: Neal Colclasure III, Noah and Jeremy.
Isabelle Rose Colclasure was born June 5, 2006. She is the second child of Elizabeth Calhoun; the first for her father, Richard. Elizabeth has one child from a previous relationship, Carolyn Emily.
Destiny Leanne Colclasure was born June 7, 2006.
She is the first child of Troy Colclasure, Jr. and his girlfriend.